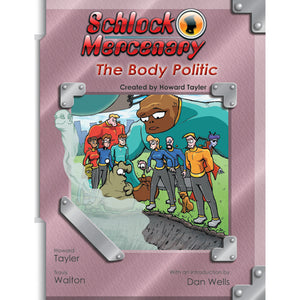 Scratch & Dent 09 The Body Politic
This book has been crumpled, dinged, scratched or otherwise rendered unsalable as new. We guarantee that no pages will be torn or missing.
Schlock Mercenary Book 9
  The Body Politic is the 9th Volume in the Schlock Mercenary series. 128 pages of story, margin art, and the complete Strohl Munitions Plasma Canon Safety Activity Book.
128 Pages
Softcover